The Four Corners Home & Garden Show is the only form of advertising where consumers can see, touch, compare and BUY your products or services in a live setting. No other form of marketing or advertising offers you this incredible value.
Booth pricing starts at $150
You will reach over 4,000 customers in just two days!
Experience an increase in product/service sales, resulting in follow up sales throughout the year.
Take the guesswork out of where your advertising dollars should be spent.
2016 Show Dates and Times:
Friday April 7, 2017 - 10:00 am to 6:00 pm
Saturday April 8, 2017 - 9:00 am to 5:00 pm
Montezuma County Fairgrounds
Cortez, Colorado
Friday Night Vendor Dinner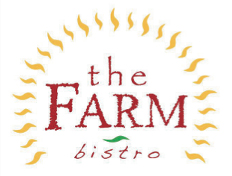 A huge THANK YOU to The Farm Bistro for providing the Friday Night Vendor Dinner for this year's show!
To become an exhibitor, a sponsor, or for more information about the Four Corners Home & Garden Show, contact the Four Corners Builders Association.
Phone: (970) 565-1771
Fax: (970) 565-2772

Email