Raffle
A Colorado state licensed Raffle is held every year. Tickets can be purchased from Four Corners Builders Association members prior to the show and at the FCBA Booth during the show. The raffle winners are chosen one hour before the closing of the final day of the show.
Ticket prices are $5.00 each or a book of 5 tickets for $20.00
Past raffle prizes have included: a YETI® Tundra® 45L Hard Cooler, an Apple iPad Mini Retina, LCD and LED Televisions from 15" to 39", a Ruger American 22LR Rifle, a FitBit Flex Wireless Wristband, a Hex Impact Driver Kit, Gift Cards, portable DVD players, a 10" Android Tablet, an iPad2, Nintendo Wii Gaming System, 15.6" Acer Laptop,a Canon Digital Camera, a Hot Tub, and an ATV.
At the 2017 Home & Garden Show, the first prize winner of a YETI® Tundra® 45L Hard Cooler was Bob Randol of Farmington, NM, the second prize, a 39" Element 720p 60Hz LED HDTV, was won by Dana, and the third prize, a Couples Getaway at the Elkwood Manor Bed & Breakfast in Pagosa Springs, was won by Tana Sparks of Cortez. Congratulations!
Below are some photos of past Home & Garden Show Raffle prize winners.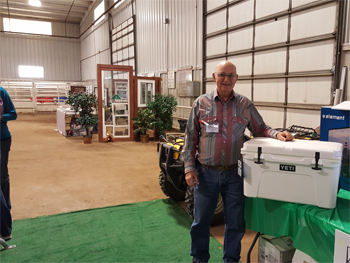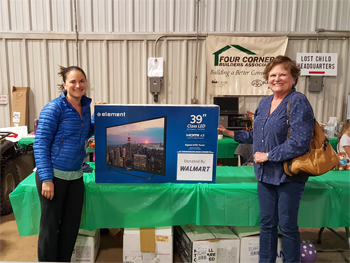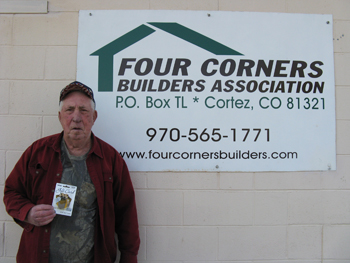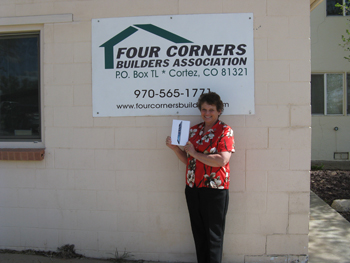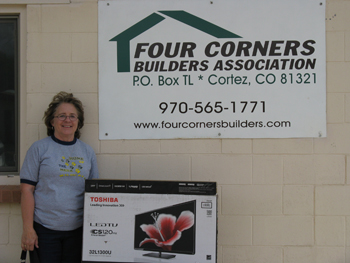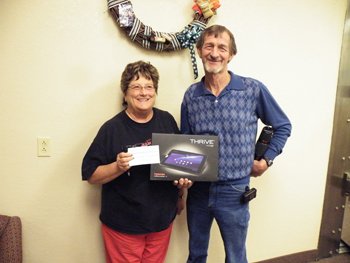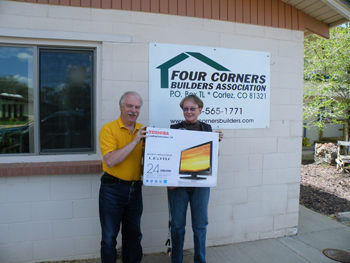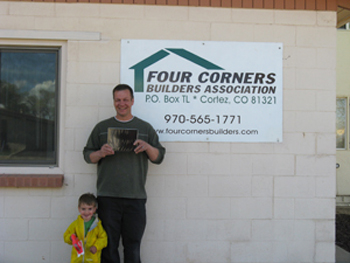 The Proceeds from the Raffle (along with the Silent Auction) are used to fund two annually awarded college scholarships, donations to local non-profit organizations, and to help fund community projects with labor and materials provided by the members of the Four Corners Builders Association. For more information about community giving by the Four Corners Builders Association, visit http://www.fourcornersbuilders.com/community.php.